I come here weekly simply sharing what's happening in my life. I wish every blog I write wasn't about multiple sclerosis, but it is. It's hard for me to discern where MS stops and I start. We are forever intertwined. I've got to accept that.
But not today!
My husband and I are still unpacking from our latest relocation. It's been a learning process. I now know it's okay for me to stay in the background. I remained out of the way while practicing patience. I sat on the side watching in silence. I didn't unpack or pack a thing. I didn't lift a finger. Doing nothing proved to be very difficult for me. I guess in hindsight I could have completely left the scene, stayed with family a few days and returned to the finished product. But, if I had, I wouldn't have learned my newest lesson.
So far the best thing that has come out of this 'grueling' move is my new bedroom set. You see my last bedroom furniture was rather tall. I had problems reaching the top drawers on my dresser and my bed was so high it actually came with stairs. No joke. I think it's a southern thing. Each night my husband, Tommy, had to physically put me in the bed. Under normal circumstances this would be deemed romantic.
Not in my case.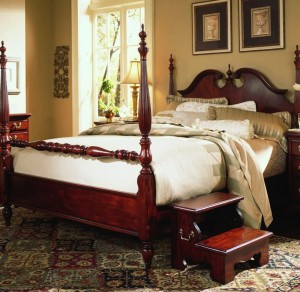 The new bed is a platform bed with a mattress and bunkie board instead of a box spring. It's much lower to the ground than common beds and it definitely does not require steps of any sort to access. In essence, it's like you are sleeping on the floor. It's definitely not for everyone but just right for Tom and I.
I got in bed last night with no assistance, no need for anyone's help. I felt capable and independent. I was so excited. It made the whole move worthwhile. Maybe adapting to MS instead of continually fighting is the way to go? I'm not sure if I will be able to continually do that but it definitively worked out for me this time. What a great way to start off the New Year. I couldn't be happier.
Happy New Year!