I've dealt with Multiple Sclerosis for so long that it seems like a part of who I am. In case you don't know, I've had it since 2000. In regards to this, blogger Robert Parker said, "This thing we call MS is just a collection of symptoms we suffer. All there really is..is us ". It's taken me a long time to see things in that light. But this outlook frees me to live life to the best of my ability despite M.S.
So I picked up my collection of symptoms and headed to a free local concert featuring the queen herself, Mary J Blige! It was held in downtown New Orleans outside on the "Mighty Mississippi" riverfront. The event was hosted by Harrah's Casino in an attempt to get people to sign up for their Total Rewards program. In other words, they were enticing you to spend money gambling! But they didn't fool me. I knew what was up! I just went inside the casino briefly to use the restroom!
We were there about thee hours early to ensure a good spot. Tommy pulled out his lawn chair and I was comfy in my wheelchair. We settled in about three rows back and was enjoying the great weather while listening to the pre-show DJ. As the hour for the concert to start neared the crowd began too engulf me. Our three hour wait was in vein because I couldn't see a thing. But more importantly, if Tommy and a nearby policeman wasn't there, I probably would have had a slight panic attack! Luckily, the policeman saw what was happening and for safety reasons parted the crowd and ushered us right to the front of the stage!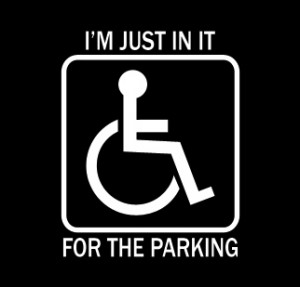 Sometimes this wheelchair has its advantages. I actually got a perk because of my MS.
But to be honest, I wouldn't think twice about trading the wheelchair in for some working fabulous legs and a brain to match!