"If you worry about what might be, and wonder what might have been, you will ignore what is." ~Unknown
I recently got the chance to meet Larry Flynt. "Who's that?", you may ask? Well, he is one of the world's most well known publishers of pornography and an unlikely champion of civil liberties. He is best known for his flagship magazine, Hustler, and his life was also featured in the biographical film, "The People vs. Larry Flynt", starring Woody Harrelson and produced by Oliver Stone. The movie highlighted how Flynt set off a firestorm, dragging into the eventual fray Jerry Falwell, an evangelical fundamentalist Southern Baptist pastor, and the Supreme Court of the United States.
In 1978, Flynt released photos in his magazine of an interracial couple. This upset a lot of people including a white supremacist who shot Flynt leaving him with a speech impediment and paralyzed from the waist down! But Flynt went on with his controversial endeavors, he actually continued with his pursuits. In fact he earned much of his money after the incident. He didn't let it stop him, despite his disability. He kept going.
Knowing he was wheelchair bound I wanted to at least see him. So after getting clearance from a multitude of bodyguards I was able to roll up near him. He then told the two young ladies sitting by his side to move so I could sit next to him. We talked for about three minutes, which was highlighted by me asking, "How were you able to go on even though being paralyzed." ( I figured I could be blunt. He seemed pretty liberal. ) He simply said, "I just do what I can. I don't think about the wheelchair." I smiled said I appreciated his time, but thought to myself, I'm sure being a multimillionaire doesn't hurt. After all, he was sitting in a $80,0000 gold plated wheelchair!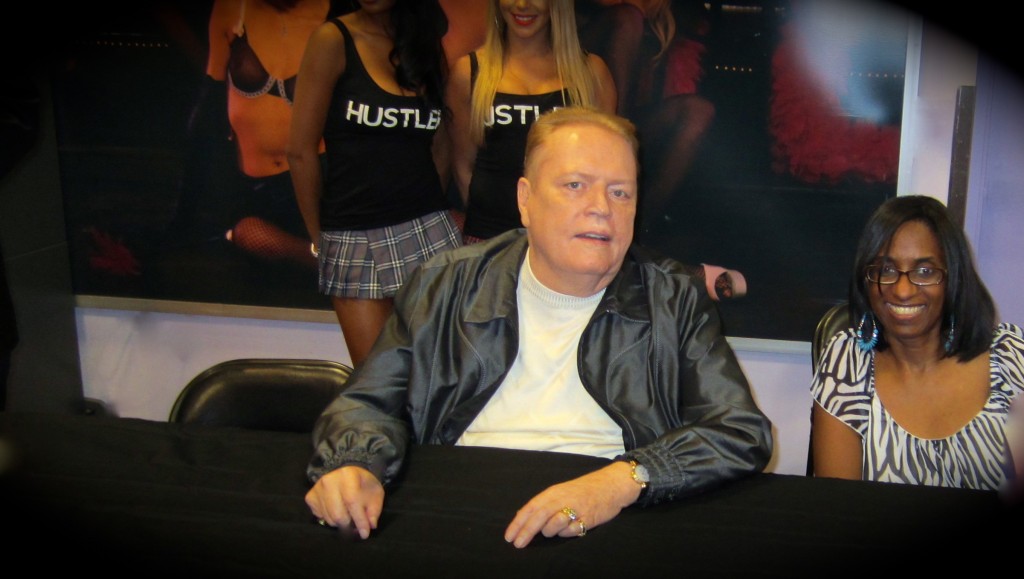 I guess it was his choice to go on too. Wouldn't it be nice if we could just do what we can and forget the rest. I know personally I get irritated and feel defeated when I can't accomplish things on my own, when I want, how I want. In my brief conversation with Mr. Flynt he gave me some great advice and inspiration to just do what I can.
And for that my friends I am very grateful. Sometimes you can find encouraging words from the most unlikely source.