This week I am going to do something a little different. Easter Sunday, The New York Post ran a story about a man ending the life of his wife who had MS. The article was so poignant that I felt everyone who is affected by MS should be informed about this story. I hope that neither myself nor anybody else will ever be put in this position.
B'klyn man shoots helpless MS-stricken wife, then himself
By LARRY CELONA, GEORGETT ROBERTS and PEDRO OLIVEIRA JR.
For years, Vincent Tropeano watched helplessly as multiple sclerosis ate away at the body of his frail wife, Elaine. First she needed a cane, then a wheelchair. Eventually she became a prisoner in her hospital bed on the first floor of their Brooklyn home, where she suffered the indignity of no longer being able to use the bathroom. It all became too much to bear yesterday when the 74-year-old husband saw their health worker changing his wife at around 7 a.m. He completely snapped.
"Do you want to go out like this?" a naked Vincent asked his wife as he wielded a .32-caliber derringer, a law-enforcement source said.
The home aide, Rose Hall, fled the house under Vincent's orders. She called 911 in tears. By the time officers arrived at the Bergen Beach home, the couple was dead — Elaine face up with a gunshot to the head and Vincent on the bedroom floor with a self-inflicted wound, sources said.
"After being married that long, you would think they would be in love," said Hall, 56, who had been working for the Tropeanos for only two days. "But if he could kill her like that, I couldn't call that love," Hall told The Post.
Neighbors said the couple had been married at least 35 years, with two grown sons, Vinny and Steven. Their East 69th Street home is filled with pictures of children and grandchildren.
"She was his whole world," said Nathan Bershadsky, who had known them for 11 years.
The couple used to enjoy traveling together but Elaine began to wither away from multiple sclerosis about 20 years ago. Usually talkative and friendly, she went from a cane to crutches, and then could no longer walk and was bound to a wheelchair. This year, Elaine's condition worsened, and she entered a rehab facility. Vincent pulled her out a month ago because he wasn't happy with her care there.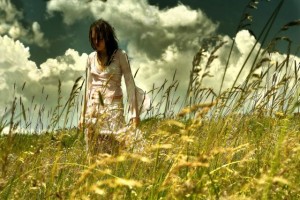 "He always had a smile on his face. I never heard him complain," said Sydelle Mann, 74, who had known the Tropeanos for more than 35 years. "Oh, my heart is broken. This is what you call a love story."
Just last week, Vincent built Elaine a ramp in front of their home so Hall could take her outside. "He was committed to her. You could see the love between them," Mann said. Vincent always stayed within shouting distance in case his wife needed him, Bershadsky said. Despite his commitment, Vincent was worried about her. "He would say there's nothing that's ever going to change, it's only going to get worse," Bershadsky said.
Vincent had been telling his kids recently that he was going to kill her and himself, sources said. He was overwhelmed because Elaine was no longer able to handle their bills, the sources said. On Tuesday, cops seized eight rifles and two shotguns from the home, and he was issued a summons for not having a permit.
On Friday, Vincent was "distraught and very nervous," said neighbor Lou Drucker, 80. "He kept walking around, back and forth, in circles. I knew there was something wrong with him."
Additional reporting by Rebecca Harshbarger and Frank Rosario
pedro.oliveira@nypost.com
Original story: Read More in the New York Post
If you ever find yourself getting close to this situation please seek help.
There but for the grace of God go I.